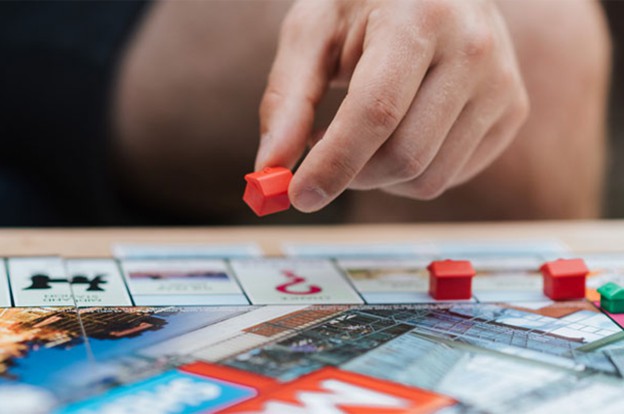 Latest outlook: Property prices soar as the UK rebounds
Research sees a brightening outlook for the UK, as residential sales reach new highs.
Knight Frank highlights the surprisingly positive economic rebound to date, with a predicted output growth of nearly 7% this year. The increase is due, in part, to consumers spending some of the record savings built up during lockdown. Alongside stronger retail spending, the easing of the lockdown, reopening of schools and businesses and confidence in the vaccine rollout have all helped the economy to gather speed.
The trend for higher property prices is set to continue as a result of lower mortgage costs, the greater availability of deposits and also the return of low-deposit mortgages since early 2021. According to the BBC, the number of mortgage products available that require a 10% deposit has increased four-fold compared with early autumn last year.
Two key factors support the latest research.
1. Continued low interest rates
Looking at the Bank of England's current guidance, economists see little movement in the UK's monetary policy until the Bank's inflation target, set at 2% by the government, is met. Currently, inflation is around 0.7%, meaning that the base rate is unlikely to change much before 2024/25, with interest rates remaining historically low.
2. Resilience of the job market
Unemployment rates are likely to be less than first predicted, following record levels of redundancies last year hitting young workers (under-25s) particularly hard. The Office for National Statistics reports more stable conditions, with the unemployment rate falling to 4.9% in the three months to February 2021. Job vacancies increased by 16% in March. Knight Frank sees a peak in the rate of 6% in early 2022, factoring in the government's furlough scheme (due to close at the end of September 2021).The Office of Budget Responsibility forecasts 6.5%, with a fall next year as the economy recovers further.
Although there is still uncertainty, right now is clearly an ideal time to sell a property.
Make big savings selling your home
Quality Street – our combined estate agent and solicitors service – continues to go from strength to strength, saving our customers time and money. Yet another recent sale, this time of a three-bedroom home in Essex, saved our client an incredible £9,100 in estate agent and solicitor fees!
For a cost-effective, all-inclusive fee, you'll receive a quality service from start to completion. We do all the things you'd expect and more. This covers marketing and advertising your property in all the popular places where buyers look, including on Rightmove, PrimeLocation, Zoopla and OnTheMarket. Your joined-up team will carry out the conveyancing and keep you updated throughout on progress. Be 'absolutely chuffed' with an amazing service and savings like Lloyd, another happy Quality Street client.
Streamline the way you sell your home and save.